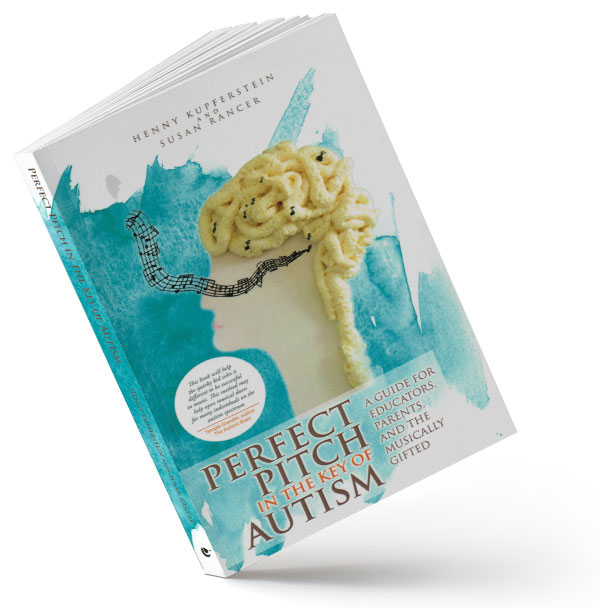 Authors: Henny Kupferstein, Susan Rancer
Autistic people and musical individuals often have perfect pitch, a gift they were born with. The musical gift may be accompanied with learning differences such as reading comprehension problems, trouble with mathematics, and significant difficulties in learning how to read music The authors combined many years of teaching experience to develop a research-based method that maximizes students' gifts to advance their musicianship.
Topics include:
The definition of perfect pitch and relative pitch, and the different levels of these abilities.
How to test and determine if someone has perfect pitch and relative pitch
How to modify instructions for those students.
Problems that arise as a result of having perfect pitch and/or relative pitch.
This book will help the quirky kid who is different to be successful in music. This method may help open musical doors for many individuals on the autism spectrum.
Temple Grandin, author of Thinking in Pictures and The Autistic Brain.
Frequently Asked Questions